THE FIRST NIKKEI & PISCO BAR EXPERIENCE IN MINNESOTA
Dive into an unforgettable culinary journey where the vibrant flavors of Japanese and Peruvian cuisine blend seamlessly. At K'kinaco, we bring you the finest Nikkei dining experience, paired with an exclusive selection of handcrafted Pisco cocktails.
We are excited to announce that K'kinaco Gift Cards are now available at our location. Stop by K'kinaco to pick up a gift that creates memories that last forever. Available Now!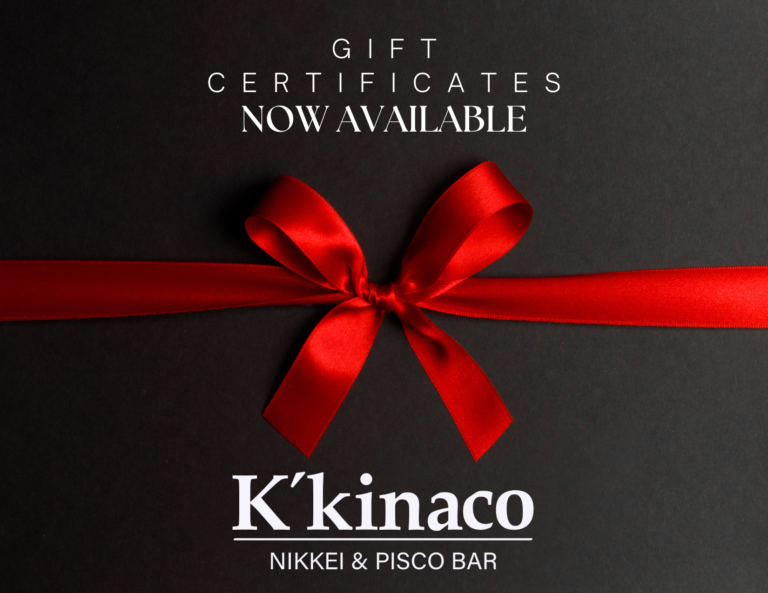 Our mission represents the sum of our responsibilities and commitments. We understand that our mission goes beyond our client and patrons' levels…
Nikkei & Pisco EXPERIENCES
Nikkei Cousine is the Peruvian style of cooking Japanese by using Andean ingredients and spices – tropical fish, quinoa, aji amarillo, and rocoto peppers – and molded by Japanese techniques.
We offer the classic sushi rolls, nigiris, and traditional maki, among ceviches, tiraditos, causas, and other signature Peruvian dishes along with our unique, never-seen-before, creations.
Enjoy Pisco by drinking it pure or mixed in fantastic cocktails, sours, and refreshing chilcanos, maintaining the Tradition, Heritage, and Pride of this World Class drink.
Come join us and become part of the first Nikkei and Pisco bar experience in Minnesota.