Celebrating PERU'S Culinary Triumph IN 2023
We are thrilled to share some exciting news from the culinary world! Recently, CNN unveiled the highly anticipated "World's 50 Best Restaurants" list, and we are thrilled to congratulate four outstanding Lima-based establishments for making their mark on this prestigious ranking. Central claimed the top spot, followed by Maido, Kjolle, and Mayta, with Kjolle making its impressive debut in the top 50. As a Peruvian restaurant and the first Nikkei and Pisco bar experience in Minnesota and the Midwest, we are delighted to celebrate the global recognition of these remarkable restaurants and showcase the culinary prowess of Lima's vibrant dining scene.
Central: A Beacon of Culinary Innovation. Securing the coveted first position, Central has captured the hearts and palates of diners worldwide. Led by acclaimed chef Virgilio Martínez, this extraordinary establishment has become synonymous with culinary excellence.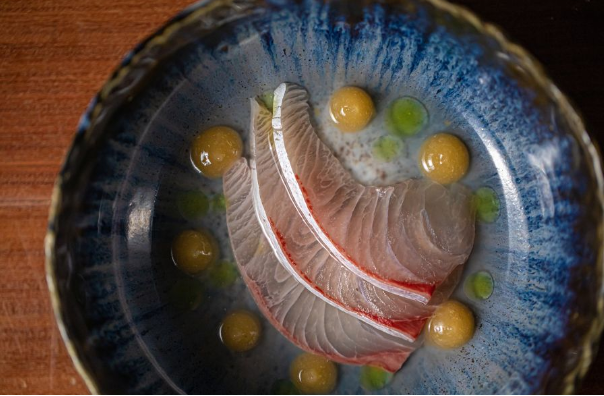 Central's commitment to highlighting Peru's diverse ecosystems, elevating indigenous ingredients, and pushing the boundaries of gastronomy has made it a trailblazer in the culinary world.
Maido: A Fusion of Peruvian and Japanese Traditions. Ranked sixth on the list, Maido has captivated diners with its innovative Nikkei cuisine. Helmed by chef Mitsuharu Tsumura, Maido beautifully blends Peruvian and Japanese flavors, showcasing the harmonious union of two culinary heritages. With its impeccable technique, meticulous attention to detail, and a menu that reflects the essence of fusion cuisine, Maido has rightfully earned its place among the world's best restaurants.
Kjolle: A Rising Star in the Culinary Sky. Making its debut in the top 50, Kjolle has quickly garnered attention for its innovative and nature-inspired cuisine. Headed by chef Pia León, this remarkable restaurant showcases the diversity and abundance of Peru's local ingredients. Kjolle's imaginative approach to flavors, artistic plating, and commitment to sustainability have cemented its status as a rising star in the culinary world.
Mayta: A Culinary Journey of Flavors. Rounding out the Lima-based restaurants on the list, Mayta takes its guests on a tantalizing culinary journey. Under the visionary guidance of chef Jaime Pesaque, Mayta brings together traditional Peruvian ingredients and modern techniques, creating a truly memorable dining experience. With its contemporary twist on Peruvian classics, Mayta continues to delight diners and secure its spot among the world's culinary elite.
Celebrating Peruvian Culinary Heritage! As we join in applauding these remarkable restaurants, we are reminded of the rich culinary heritage of Peru. From the vibrant markets of Lima to the diverse landscapes that inspire culinary creations, Peruvian cuisine is a testament to the country's cultural tapestry and natural abundance. At K'kinaco, we take immense pride in being a part of this culinary heritage, bringing the flavors of Nikkei cuisine and the delights of Pisco to our community in Minnesota and the Midwest.
The inclusion of Central, Maido, Kjolle, and Mayta in the World's 50 Best Restaurants list is a testament to the global recognition of Peru's culinary prowess. These exceptional establishments have elevated Peruvian cuisine to new heights, captivating diners with their innovation, passion, and dedication to showcasing the country's culinary treasures. As we celebrate their achievements, we invite you to embark on your own culinary journey by visiting K'kinaco, where we strive to honor the legacy of Peruvian cuisine and provide an unforgettable dining experience.